How AI Can Help Forests
"In March, Unilever hired Descartes Labs to whittle down the deforestation alerts it receives, with a focus on palm-oil production in Indonesia and Malaysia. Descartes used machine-learning techniques to better distinguish between the vegetation of forests that need to be protected and palm plantations where fires and replanting are a natural part of the agricultural process, says Cooper Elsworth, an applied scientist at the Santa Fe, N.M.-based firm. That, he says, allowed Unilever to narrow down 40,000 alerts in the first half of 2020 to just a few hundred of particular salience and importance."
--Wall Street Journal, Nov 4, 2020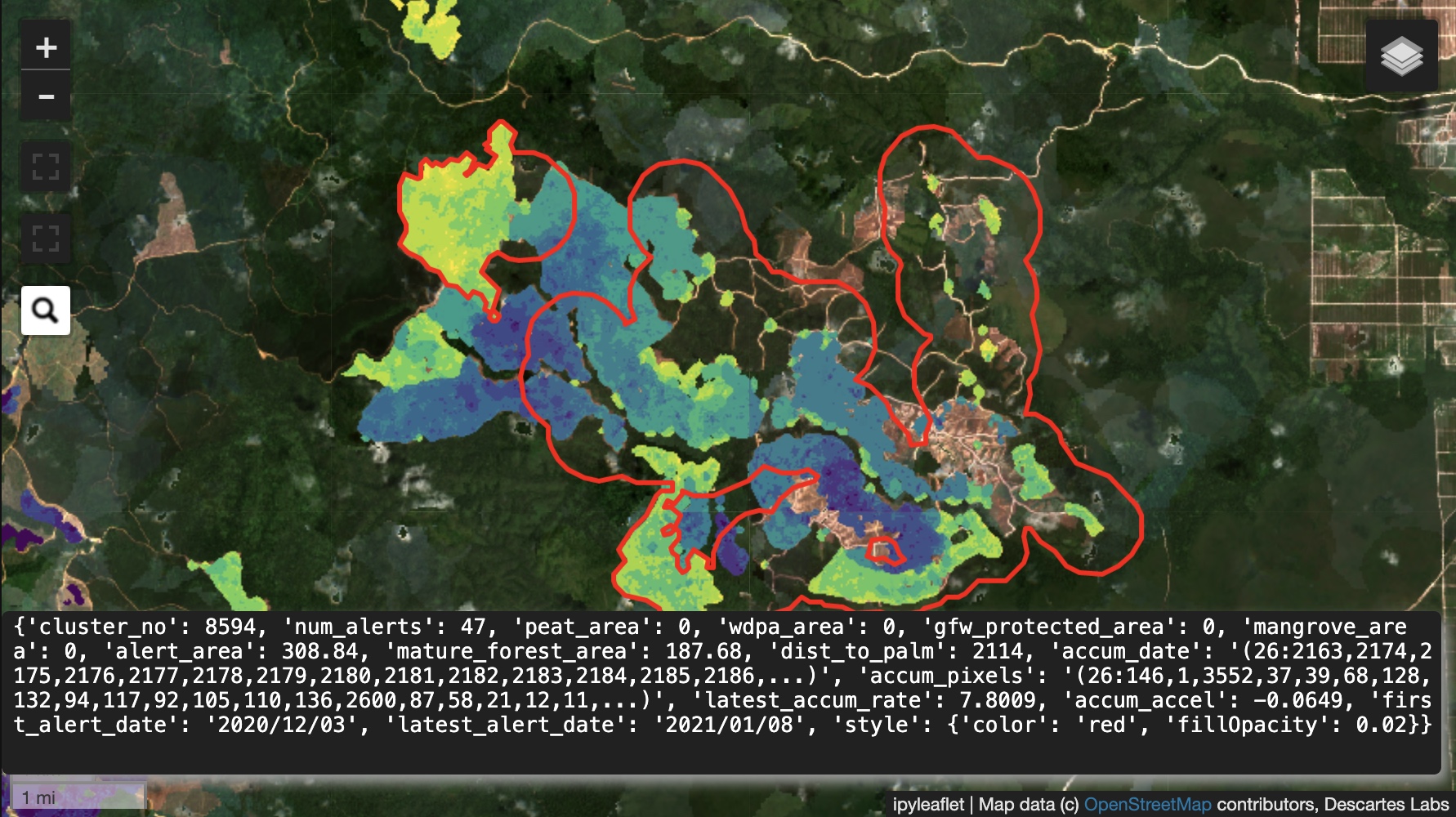 Metadata fields provide context for deforestation alerts, providing a deeper understanding of deforestation activity and making it possible to connect specific alerts with facts on the ground.